Dr. Walid Saleh and the team at CRE (previously SIRM-Dallas) are dedicated to bringing the gift of parenthood to as many patients as possible. Meet the friendly, caring people who work hard every day to provide excellent, individualized fertility care to everyone who walks through their door.
Component: Basic Content Block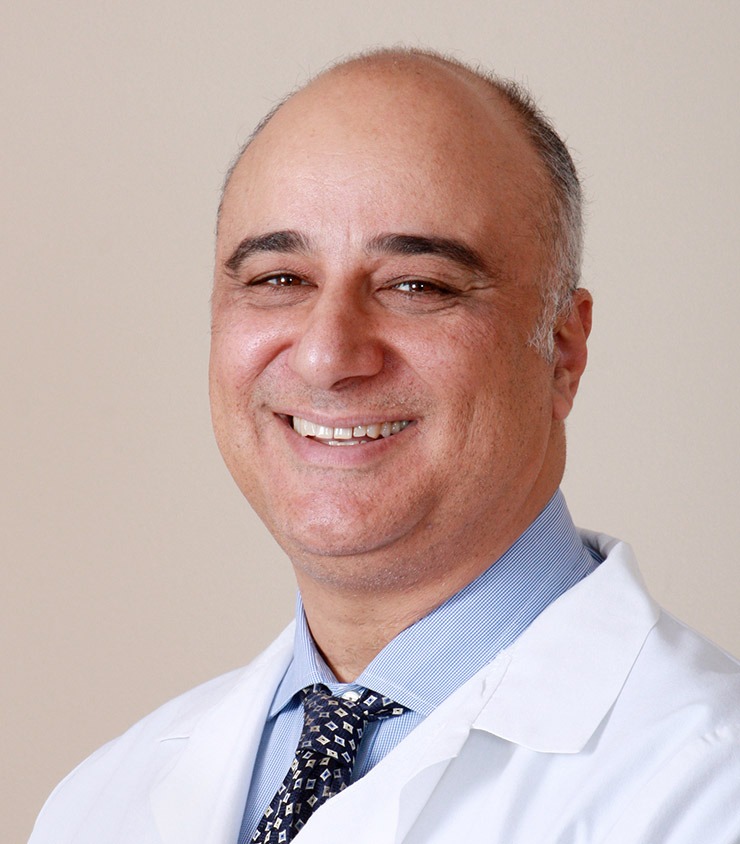 Dr. Walid Saleh leads SIRM's Dallas IVF clinic. He is board certified in the specialty of Obstetrics and Gynecology as well as the sub specialty of Reproductive Endocrinology and Infertility. He completed an OB/GYN residency at The Henry Ford Hospital, Detroit, and a three year REI fellowship at Stanford University School of Medicine, CA in 1996. He has authored numerous scientific publications, and is a member of many national and international medical societies. His areas of special expertise include In Vitro Fertilization (IVF), PCOS, male infertility, women's fertility and recurrent miscarriage. Dr. Saleh is listed as a Top Obstetrician/Gynecologist by The Consumers' Research Council of America and by US News & World Report. He has received the Patient's Choice Award and Compassionate Doctor Recognition for many years running. These awards are given to less than 6% of doctors across the USA.
Dr. Saleh's Awards and Recognition
–  Expert Network Distinguished Doctor Designation© – conferred on top 3% of infertility specialists in the nation
–  US News & World Report Top Doctor 2013
–  Patients' Choice Award 2010, 2011, 2012, 2013, 2014
–  Compassionate Doctor Award 2010, 2011, 2012, 2013, 2014
–  Consumer Research Council Top Ob/Gyn 2011, 2012, 2013
–  Castle Connolly Top Doctor 2012, 2013
–  Talk of the Town Customer Satisfaction Award 2013
–  Top 10 Doctors – Texas (2014) & Dallas/Ft. Worth (2014)
–  On-Time Doctor Award 2014, 2015
–  5 Star Rating on RateMDs.com
–  5 Star Rating on Vitals.com
–  Board Certified in Reproductive Endocrinology
–  Board Certified in Obstetrics and Gynecology
---
Karen Rodriguez Office Manager and Financial Counselor
All patients have the opportunity to meet with Karen at the beginning of their journey in order to review and understand financial options. Karen is available to patients at any stage of the process via 972-566-6686, option 5.
Role:
"My role in the office is to be sure things are running well operationally and make sure our patients are given all the information they need on the financial front to make an informed decision. I understand that this is a very emotional time and understanding financials can ease the stress."
Time at SIRM Dallas:
10 years
Educational Background and Experience:
30 years in the medical field
About Karen:
"I love to travel and spend time with my family. I have one daughter who graduated this past May from UT Austin. Hook-em Horns! I also love to dance and taught dance for many years."
Stephanie Goeters, MT(ASCP), TS(ABB) Lab Manager, Senior Embryologist
Role:
"My role includes all aspects of Assisted Reproductive Technology in the IVF, Andrology and Endocrinology Labs. I perform egg retrievals, ICSI, semen analysis, embryo culture, embryo transfers, embryo cryopreservation and thawing and biopsy for genetic testing. I manage the lab and handle all compliance with CAP, SART and FDA. I enjoy communicating with the patients and helping them on their journey to conceiving and having a baby."
Time at SIRM Dallas:
11 years
Educational Background and Experience:
15 years as an embryologist, Bachelor's Degree in Biology, Bachelor's Degree in Medical Technology. Worked in a blood bank at Herman Memorial Hospital, Houston, TX and Flow Cytometry Lab at UT Southwestern, Dallas, TX.
About Stephanie:
"I am a wife and mother of 2 boys (17 and 11 years old). On my time off, I enjoy spending time with my family, traveling, attending live music shows, exercising/ running and going to Dallas Stars hockey games."
Heather Jackson, RN-BSN Clinical Nurse Manager
Role:
"I personally understand this diagnosis and have compassion for all our patients. Infertility is very difficult. My job allows me to help you understand and overcome the struggle. I honestly cannot imagine doing anything else."
Time at SIRM Dallas:
9 years
Educational Background and Experience:
Graduated from Texas Woman's University, and started out nursing career working in the hospital helping cancer patients.
About Heather:
"I am a very busy wife and mother to three wonderful children. In my spare time, I enjoy cooking, baseball, and being outdoors with my family and pets. I love animals and we have several pets including dogs, goats, chickens, and a cat.
Ten years ago, I was told I may never be able to have children. Today my family is complete and my heart is full. Being an infertility nurse is the most rewarding job and I'm privileged to work with a wonderful doctor and awesome staff."
Lisa Funari, RN Clinical Coordinator
Role:
"My role at SIRM Dallas allows me the opportunity to help guide patients through every aspect of the IVF journey."
Time at SIRM Dallas:
4 years
Educational Background and Experience:
Associate Degree, Nursing
About Lisa:
"Married for 10 years and have two daughters, 8 years old and 18 months old. I was born in Iowa, but moved to TX when I was 8 so I've been here for 31 years now and consider myself a Texan. I love to watch my oldest play soccer, and to read. Anne Rice is my favorite author."
Tahira Khatoon Embryologist
Role:
"My greatest accomplishment when working in the lab is giving patients the highest possible chance of success for pregnancy."
Time at SIRM Dallas:
Since November, 2015
Educational Background and Experience:
M.Sc (Biotechnology) from University of Karachi, Pakistan. Worked at Concept Fertility Center, Karachi Pakistan 2003-2015, as Senior Embryologist / Lab Manager.
About Tahira:
"I read whenever is possible, and I keep learning and implementing new thoughts to make good positive changes in my life at work and home."